With over 25 years of experience, CEO is proud to be the provider of the iconic Queen's Applied Science Jackets, also informally referred to as Golden Party Armour. The jackets have been a staple of the Queen's Engineering community, dating back over a century.
The style of the iconic varsity jackets has changed throughout its history. From being a fiber jacket during the 1950's, to the gold leather they are today, the Jacket has changed with every generation of Queen's Engineering students.
While the jacket's appearance has changed throughout its history, the premise remains the same and enables Queen's Engineering students to show pride in their faculty. To this day, the jackets remain a cherished tradition at Queen's, uniting old and new generations of Queen's Engineers.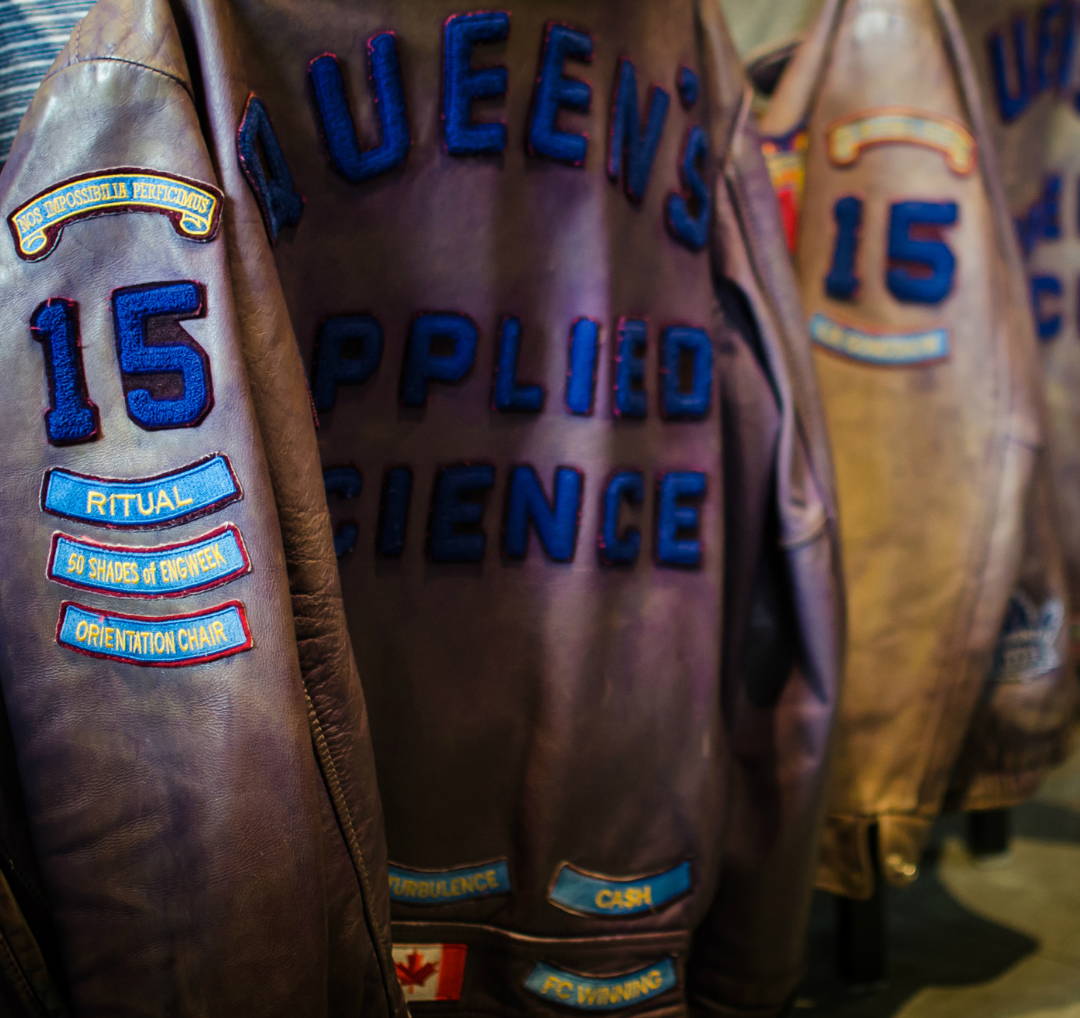 Jacket Fitting Dates

Jacket fitting has no closed for the remainder of the 2022-2023 academic year. If you are looking to still order a jacket, or put in an order as an alumni, email ceo@engsoc.queensu.ca
Jacket Pickup
Round 1 Orders: We are currently in the process of organizing the logistics for jacket pickup. It will take place during the week of December 11th at Clark Hall Pub.
Round 2 Orders: Jackets will be available in the middle of second semester. Exact date is TBD.
To stay up to date with all information regarding jacket pickup, make sure to follow us on Instagram!
Return Policy
Due to the custom nature of each jacket, and the fact that each one is made to order, CEO has a strict no-return policy for applied science jackets, except in extreme situations.